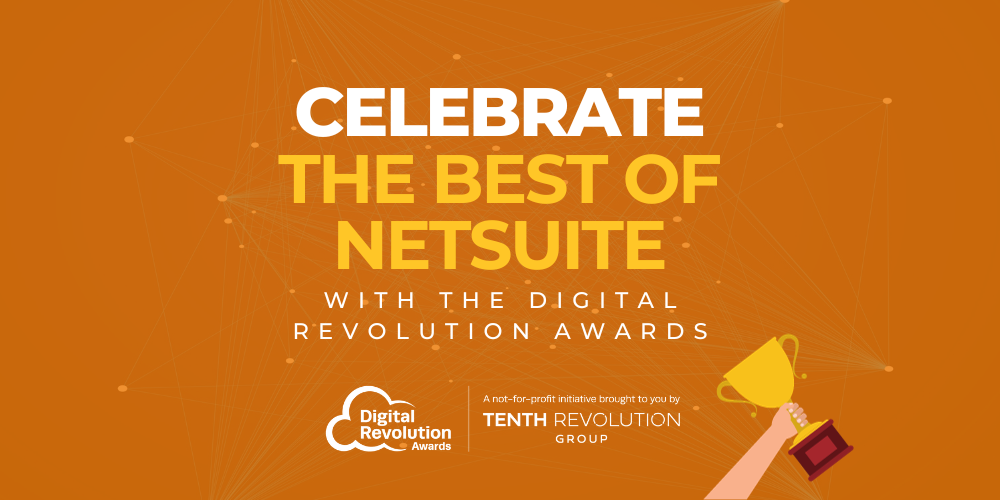 The Digital Revolution Awards has opened its 2024 program, officially opening its doors to nominations that celebrate the very best in cloud technology from around the world. 
With individuals and organizations within the NetSuite community scooping awards in previous years, it's a fantastic opportunity to celebrate those excelling within the ecosystem. Whether that's using the technology to create innovative solutions or give back to the world, to the individuals leading their organizations to success or championing diversity. 
This is the fourth year the awards have run, having become a fixture in the calendar for some of the industry's biggest and brightest names in the process. As well as raising funds for incredible causes around the world through its unforgettable awards ceremonies, they highlight a range of areas where those who work with NetSuite are achieving true brilliance. 
New for 2024 is the Excellence in AI award, which recognizes the most exceptional application of artificial intelligence in the cloud space, after a year in which AI has dominated headlines for its capabilities. Alongside it are awards that highlight tech's ability to give back to the world, employers and individuals making inroads towards diversity and inclusion, as well as specific awards for platforms that include Microsoft, AWS, Salesforce and Google Cloud. 
"We're incredibly excited about our 2024 events," said Kashif Naqshbandi, co-founder of the Digital Revolution Awards. "The last three years have seen us share a range of inspiring stories that cover innovative digital transformation to the way employers are making the industry a better place to live and work, as well as the individuals excelling within it too." 
"More and more names from across the cloud industry have really bought into what we are doing and want to be a part of this journey, so I'm looking forward to seeing what this year's nominations bring in terms of the progress people have made in the last 12 months." 
The awards take place across four geographic regions: North America, United Kingdom, DACH and a Global category that sees regional winners go up against entries from the rest of the world in a 'Best of the Best' award. 
Nominations close at the end of October, but with a 50% early bird discount on those received by the end of September there's never been a better time to submit your nomination and help crown your own cloud hero! 
Categories include: 
Digital Transformation Project of the Year

Outstanding Leader of the Year

Exceptional Cloud Team of the Year

Outstanding Contribution to the Earth

Diversity and Inclusion Employer of the Year

Excellence in Learning and Development

Diversity Ally of the Year

Excellence in AI

Tech For Good

 
Check out the full list of categories