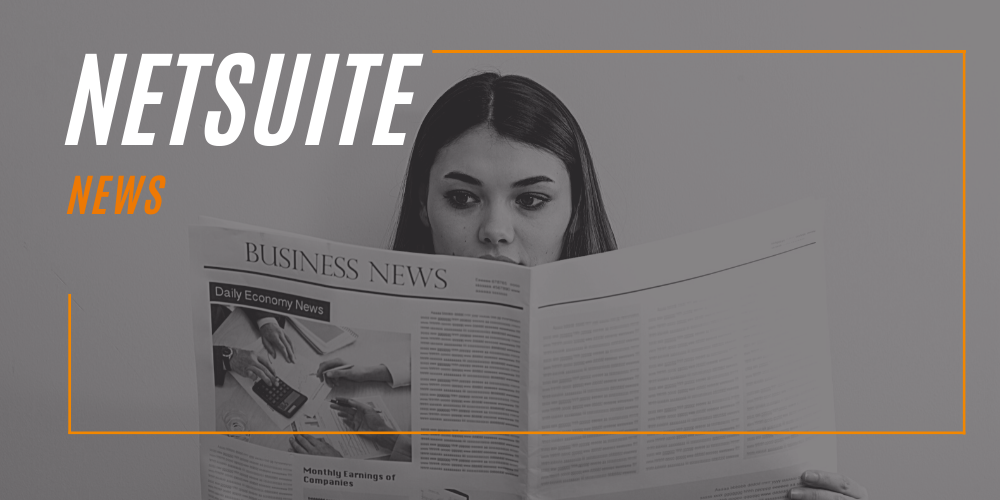 June has shown how the switch over to NetSuite can change and affect businesses for the better, particularly about expanding in the future.
We also get a more in-depth view as to the direction in which NetSuite is going under Oracle influence. Take a look at the most notable and influential NetSuite news stories to take place in June.
Continue reading and see why you should make the move to NetSuite now.
---
OpenSymmetry upgrades to NetSuite for integrated ERP, PSA and CRM
Sales Performance Management company OpenSymmetry has recently upgraded to NetSuite to make use of the fully integrated system NetSuite provides. This system improves the functionality of businesses, allowing them to grow and develop, having present and future needs met.
"We just weren't getting the capabilities and support we needed from FinancialForce," says OpenSymmetry's CEO, Todd LeBaron."We brought NetSuite in and they hit it out of the park."
---
Becker Safety and Supply sees efficiency soar 75% with NetSuite
Becker Safety and Supply have experienced rapid expansion resulting in them outgrowing their previous database and requiring a system both more reliable and sophisticated. Becker estimates their 'overall efficiency has soared 75 to 85 percent with NetSuite' showing the improvements to be made by working with reliable software.
Not only are they more efficient, but, as a result of this, they are looking to expand the business in other sectors.
---
Klugo Group talks NetSuite ERP success
Software and professional services provider Klugo Group discussed how its business has grown from strength to strength thanks to the success of NetSuite ERP. The family machinery company sold support and consulting services but aimed to add a service app – NextService – which was integrated into the ERP.
Built on the NetSuite platform, NextService only works within NetSuite. Klugo made it fully integrated, including the whole sales and delivery cycle side of the business, and have shown how an internal development can become an extremely successful business.
---
Prophet sees streamlined operations with NetSuite platform
Six months after Prophet implemented NetSuite, it covered the immediate changes they have noticed and how this has given their global consulting firm a future in which they can grow. They experienced an internal transformation, going from multiple systems to NetSuite OneWorld which covered all the geographies and currencies required.
Jeani Vance, CIO of Prophet compared it to 'night and day', going 'from something so archaic, to having complete visibility and immediacy of information'.
---
Precision Disposables implements NetSuite in 59 days
NetSuite was implemented by Precision Disposables in just 59 days, going live in September 2016. The company's COO, Bruce Capagli, has now spoken about why they chose NetSuite OneWorld and how the implementation has changed the company.
While NetSuite offered many attractive features, it was the promise to have the system implemented within 100 days that really appealed. In reality, implementing it within 59 days left Capagli stating it was by far the best" ERP platform he'd experienced being installed in over 15 years in the industry.
---
NetSuite to leverage Oracle's global resources and reach
Following Oracle's investment in NetSuite which took place last year, the strategy on how Oracle hopes to help and invest in NetSuite is revealing itself. Oracle declared NetSuite products will 'live forever', proving that a key part of their investment would be the heavy investment in NetSuite and its future.
Take a look at Mint Jutras' article to gain a more in-depth insight into the future of NetSuite.
---
Which NetSuite news highlight piqued your interest this month? Will you be making the move to NetSuite in the near future? Let us know in the comments.
Need a NetSuite professional?
Tell us your requirements and let our sales experts find you the perfect candidate.