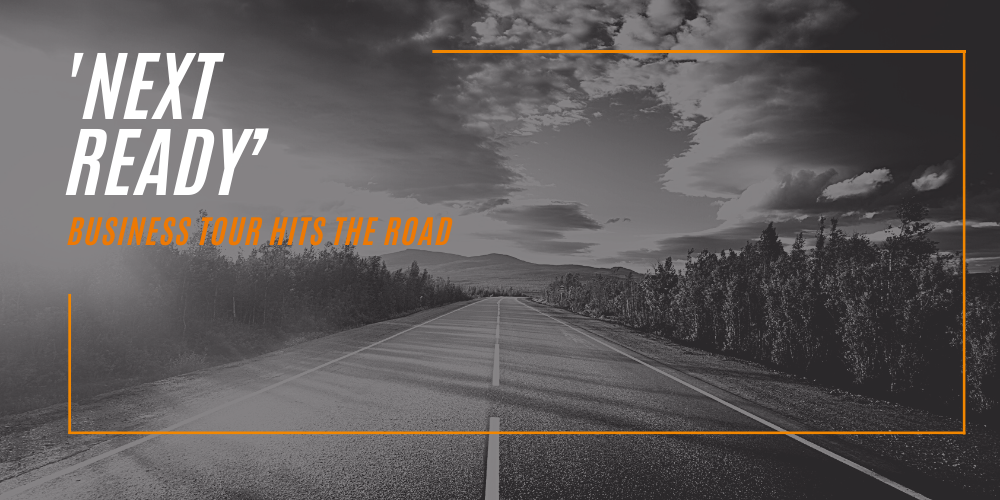 NetSuite is starting out on the road with their 'Next Ready' business tour.
Visiting 16 cities from August through November 2017, the one day events are designed to assist companies to prepare for whatever changes their business or industry may have ahead.
Businesses attending the events will hear from successful companies, who have transformed their businesses on NetSuite, partners and industry thought leaders offering solid information and inspiration for dealing and adapting to change.
Avoid 'icebergs' getting in your business's way
How to make the right choice of ERP system is the advice NetSuite has had on offer to companies recently. There are many ERP options out there, but they are not all that they seem to be on the first view. Just like an iceberg, what you see first is just the tip. Systems can look 'all new' but it can be just a façade covering an old product with a 'now in the cloud' veneer.  If your business is on the search for a new ERP system, read more.
Take an inside-out approach to ERP
Today's consumer is a demanding animal. They expect transparency of pricing, accurate stock levels and a flawless order process from their chosen supplier. If they don't get it, the internet is full of other options available to them, which makes keeping customers happy harder and harder.
Traditional ERP software is created to serve the internal processes of a business, but this no longer offers everything that a growing company needs in the 21st century.
Unfortunately, many companies still have legacy software within each division of their company which is supported separately by independent systems. NetSuite has ideas about how companies can overcome these issues with an inside out approach to using an ERP platform.
NetSuite ensuring businesses survive
After VHC Brands, a home textile company, moved to Missouri in the 90s, they could never have imagined how important having their business processes running on NetSuite would be to their survival.
In 2016, a fire in their warehouse completely gutted the business premises. But they were back up and running only three days later.
The company owners explain how they have NetSuite business management software to thank for getting the company back on its feet and how it has helped their business to continue to grow and succeed ever since.
Need a NetSuite professional?
Tell us your requirements and let our sales experts find you the perfect candidate.