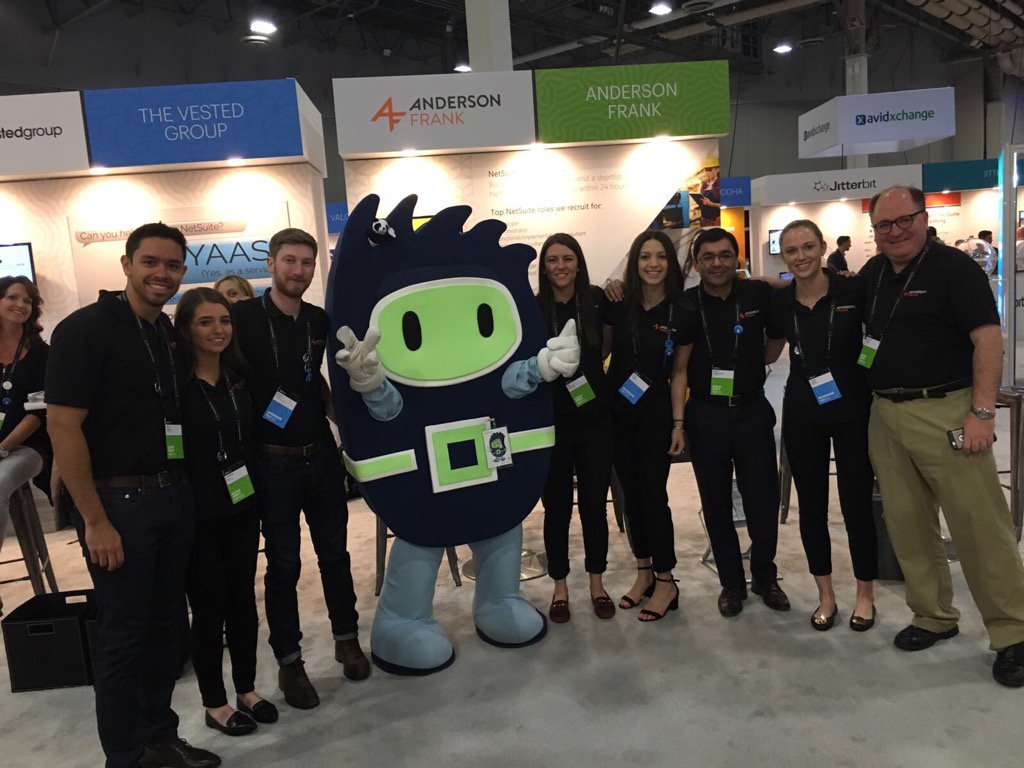 NetSuite has finished up its annual SuiteWorld event, held at the Sands Expo Convention Center in Las Vegas. The SuiteWorld 2017 event, according to the company, drew 6,000 attendees from throughout the NetSuite world.
You can see our wrap-up from the first half of the event here. Meanwhile, here are some final thoughts from Las Vegas:
Reliving NetSuite 2017 keynotes
NetSuite has released videos of all of the major keynotes from SuiteWorld.
In the opening keynote, NetSuite Global Business Unit chief Jim McGeever talked about the company's plan for the future, while Oracle CEO Mark Hurd revealed plans for expansions of NetSuite worldwide and also reiterated Oracle's commitment to NetSuite's platform. Also featured was the introduction of SuitePeople, more details about SuiteSuccess, a New Zealand haka by men in suits, a rap about the cloud and much more:
In the following day's keynote, NetSuite founder Evan Goldberg shared his vision for the future, including details about the company's products. But first, a humorous skit featuring long-ago Oracle employee Goldberg's 'orientation' upon his post-merger return to the company.
In the main keynotes, NetSuite announced that it will soon expand from 10 to 23 countries, with offices opening in Argentina, Brazil, Colombia, Chile, Mexico, France, Germany, Sweden, Dubai, China, India, Malaysia and New Zealand.
There was also individual keynotes for the creative industry:
For FinTech:
And for Software:
Finally, there was a charitable component to the festivities, as the Hackathon 4 Good and other events helped attendees to give back.
Exhibitor highlights
The exhibit floor at SuiteWorld 2017 featured a whole lot of exciting displays from different exhibitors:
After hours at SuiteWorld 2017
Attendees at SuiteWorld had all sorts of fun at night, taking in all of the sights, sounds and culinary delights that Las Vegas has to offer. It all came together at the Rockhouse in the Palazzo on Wednesday night, with a huge after party hosted by Avalara, AvidXchange and Fastpath. Here are some highlights from the heavily attended event:
SuiteWorld 2017 Rocks
On Thursday night of the event, Nextfest was held at the Hard Rock Hotel, with headliners the supergroup known as Royal Machines:
https://twitter.com/Curiousvishu/status/857463642756960256
But the big story of the night was the special guests, who included Mark McGrath, Cypress Hill, Courtney Love, former Jane's Addiction frontman Perry Farrell and former Alice in Chains guitarist Jerry Cantrell:
https://twitter.com/jasonamaynard/status/857649544921612288
SuiteWorld 2017 media coverage
The media was present at SuiteWorld as well. CIO.com reported on the first-day keynotes, focusing specifically on NetSuite and Oracle's combined plans for global cloud domination. Steve Brooks of Enterprise Times stated that SuiteSuccess was a revelation for implementation partners.
Lifehacker's biggest takeaway was that NetSuite will be increasing its presence in Australia, while also that Oracle and NetSuite's sales teams will be cross-trained in both platforms.
Diginomica wrote about NetSuite's charitable applications. And Which-50 described SuiteSuccess as "the culmination of a multi-year transformation effort to combine the NetSuite unified suite, 20 years of industry-leading practices, a new customer engagement model, and business optimization methods into a unified, industry cloud solution, according to a statement accompanying the launch."
Anderson Frank at SuiteWorld 2017
Anderson Frank was a Silver Sponsor of SuiteWorld for the first time, exhibiting on the floor for the entire week. Our team was thrilled to have the chance to meet with all sorts of people and companies from throughout the NetSuite world.
The event doubled as the launch of the first NetSuite salary survey. If you missed it at SuiteWorld, you can download a digital copy of the survey.
Also at the event, Anderson Frank handed out a variety of prizes. Steve Hyham of Power Cloud Consulting won our Salary Survey prize of an Oculus Rift:
Reddy Pol of Curious Rubik won our online competition and a voucher for Carnevino Steakhouse in Las Vegas:
We also presented prizes to our Unlock the Box winners: Colin Thackray of Saddleback Bags, Alex Novikov of ‪Wittek Golf, David Gibb of Liquid Web and Rick Amour of That Pet Place:
Finally, Anderson Frank consultants Marcus Burke and Elena Tinios delivered a well-received session on the final day of SuiteWorld 2017 based on market trends in NetSuite hiring. You can see the presentation here:
Thank you, once again, to everyone who stopped by our booth at SuiteWorld 2017.
Need a NetSuite professional?
Tell us your requirements and let our sales experts find you the perfect candidate.