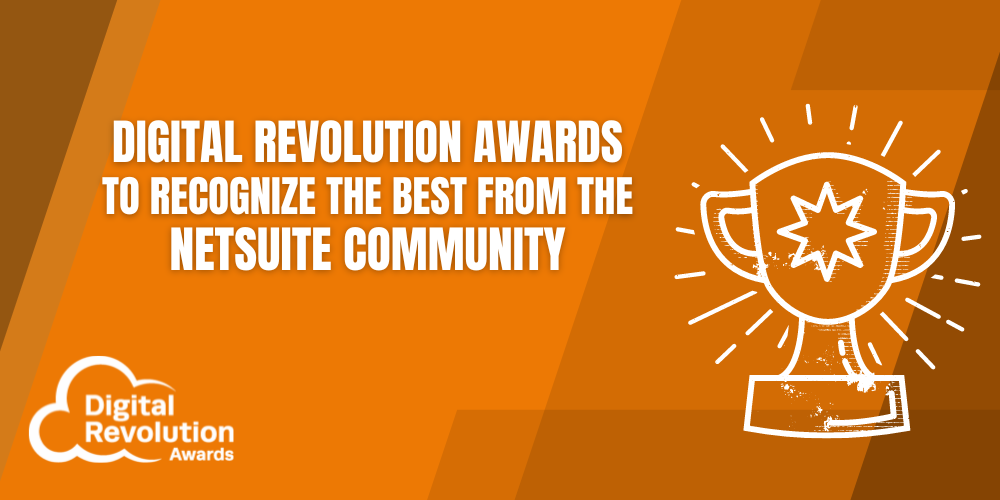 Founded in 2020, the Digital Revolution Awards (DRA) are back for their third year and larger than ever. The biggest edition to date introduces a range of new categories to the fold, welcoming even more of the cloud community in the process.
Spearheaded by Tenth Revolution Group, a global leader in cloud talent solutions, the not-for-profit initiative was first rolled out during the pandemic to highlight excellence across the cloud ecosystem in a time when we needed it most. Over the years, we've seen organizations and individuals win awards across a range of categories, from Excellence in Learning and Development, to Women in Technology Outstanding Leadership Award, to Diversity and Inclusion Employer of the Year, not forgetting the Tech Star of the Year award. It's not only an opportunity to celebrate one of the fastest-growing areas of tech, but also a chance to raise money for great causes.  
It's a win-win! (Get it?) 
Know anyone who would fit any of the above categories? Well, luckily for you, many of these are open in our 2023 edition too, with a few new categories thrown into the mix to champion those who help create a more inclusive industry for everyone. Originally a showcase of pioneers who harnessed the capabilities of cloud technologies to foster digital transformation, our new categories reflect those who use tech to make the world we live in better for everyone, whether that be striving for diversity and inclusion within their organization, or an individual who has exemplified allyship.  
We want to hear who you think has significantly impacted the cloud ecosystem for our 2023 awards. 
This year, the DRA will recognize exceptional contributions to the cloud ecosystem in the following award categories: 
The Digital Revolution Awards isn't just about celebrating today's talent—it's also about paving the way for the next generation of cloud talent. The profits from the 2023 Digital Revolution Awards will go towards two charitable causes, Climb Hire and St Martin's School, which both help to improve futures via education. Plus, for every nomination received, a tree is planted through Tree-Nation, showing it's the DRA's commitment to giving back to the world.  
The host, sponsors, and judges
In the past, the awards have been sponsored by several leading businesses and groups from across the digital tech ecosystem, including Salesforce, AWS, IBM, Tisski, Barclays Women in Technology, and SumUp to name a few, as well as support from our own divisions, Revolent and Rebura.  
On the return of the Digital Revolution Awards, ceremony host and entrepreneur, and Founder and CEO of The Future is Greater, Maxine Nwaneri said: "I'm looking forward to returning to host the Digital Revolution Awards for the third year in a row." 
"It's always a real joy to be part of an event that celebrates achievement, innovation, and progress in what is an undoubtedly vital space. I can't wait to see some of the amazing achievements that have been made in the last year." 
The panel of judges has included some influential leaders from the tech world in previous editions, and this year's amazing line-up will be no different! Set to be announced in the coming months, it's something to watch out for.  
Past winners
Last year, we saw VRAI Simulation and Cognizant Assist gain recognition for their efforts to improve the wider world, both receiving our Tech For Good award. VRAI Simulation committed to providing a percentage of payroll to impactful community projects, as well as creating equal opportunities in their gender-balanced shortlists for prospective hires; while Cognizant (a self-organized volunteer task force) mobilized volunteer support and relief during the Covid-19 pandemic. 
Anurag Kale was also among those recognized for their outstanding work as an AWS Hero. Their passion for cloud advocacy and work as a cloud evangelist through initiatives such as The Apprentice Project, which help students from low-income backgrounds improve their knowledge in technology, saw him earn the Tech Star of the Year award.  
"The awards truly are a celebration of all that is good about cloud technology," said Kashif Naqshbandi, Chief Marketing Officer of Tenth Revolution Group. "Of course, it has the potential to transform businesses through digital infrastructure, but we're also aware that it's an area of tech that is different from many others."  
"It's a community full of evangelists and advocates who also see its potential to do good, and people doing their best to make this a much more inclusive and diverse sector to work in, one where voices that have previously been overlooked are both welcomed and heard. At a time when there's a massive skills gap that threatens to hold back progress, that's never been more important to businesses, beyond just being the right thing to do." 
How to submit a nomination?
Nominations are open now and will close on Monday 31st October 2022, so be sure to get your nominations in. Check out this guide if you're struggling for inspiration when writing your nomination! 
The award ceremony and fundraiser will be held in London on Friday 21st April 2023, and will be joined by live events in Las Vegas on Friday 19th May 2023 and Frankfurt on Friday 5th May, as well as being broadcast online at a global show on Friday 2nd June 2023.