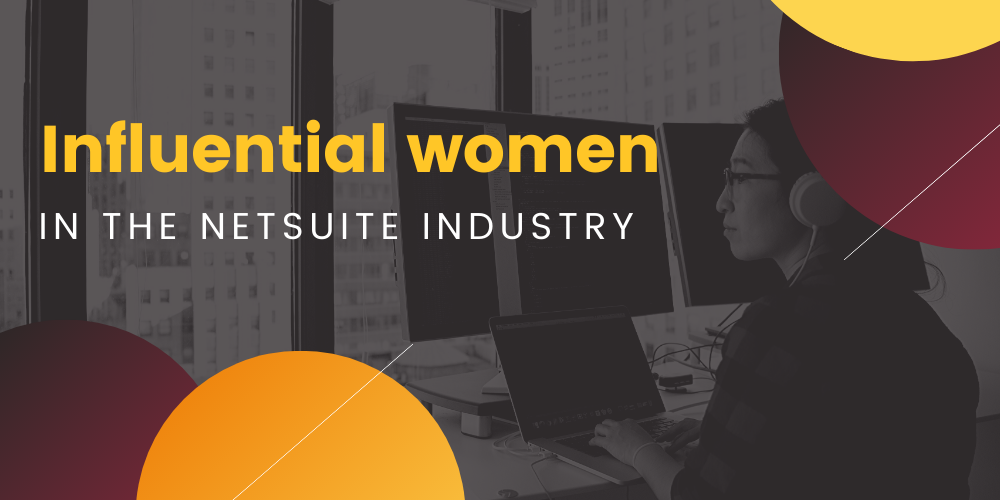 Studies have shown, only 25% of the global tech workforce is female.
From school right up to the height of their career, women have faced obstacles climbing the tech ladder simply because of their gender. There are often many reasons why women don't consider a career in tech, but the reality is— tech is still very much a boys club. 
However, thanks to campaigns like Women in Tech Week and STEM Women, the exposure of women in tech has become more prominent over the last decade.  
In this article, we will be discussing the importance of women in tech, and sharing four key female thought-leaders in the NetSuite industry and the significant impact they've made in the SaaS sector. 
68% of Female NetSuite professionals believe their employer is an equal rights employer, whereas 12% think more could be done.
Download our report to discover how diversified the NetSuite industry really is. 

Women in tech
It's no secret that women played a significant role in some of the technology industry's ground-breaking moments throughout history. Consider the likes of Ada Lovelace for recognizing machines could carry out algorithms (1843), Grace Hopper the inventor of FLOW-MATIC (1959), Jean E Sammet for developing the first computer language at IBM (1962), and Radia Perlman, who was named "Mother of the Internet" for inventing the spanning-tree protocol.
According to computerscience.org, the computer science industry will grow by 26% by 2026; however, only 18% of North America's current computer science bachelors are women. Consistent with that, the Honeypot's Women in Tech 2018 Index reported that only 24.6% of women hold professional IT jobs in the US market. The software industry was predominately a female-based ecosystem until personal computers entered the market in the 1980s; motivating men to move from hardware to software tech, resulting in a massive decline of women in tech over the last 40 years.
There are some vital female players within the top circle of the tech ecosystem, women such as Marissa Mayer, former CEO of Yahoo, COO of Facebook Sheryl Sandberg, and Susan Wojcicki CEO of YouTube.
It's a great achievement that three exceptional women are leading three of the biggest companies in the world. However, according to Next Generation, the percentage of female employees across the companies is relatively low. For example, Facebook may have Sandberg as its COO, but only 31% of its tech staff are female, compared to 37% at Yahoo and only 30% at YouTube. Although the three women above are influential figures within the tech world, they are not specifically tech professionals or have a background that required hard IT skills.
So, why is the tech industry lacking in female computer programmers? The answer can be narrowed down to two potential factors. Firstly, female students receive little encouragement to pursue a career in the tech field and secondly, the negative workplace experience; female professionals are often cited for leaving their tech job because of an unwelcome male-dominated work environment and unfair pay.
Fortunately, there are initiatives put in place to ensure the future of tech gains a stronger female voice behind it; incentives such as the WISE campaign, Women in Tech Week, and #mySuperPower.
Women in the tech sector
As imperative as it is to keep campaigning to get more women into technical jobs within the industry, it is still essential to have female representation within the non-technical roles, like experts in tech business models, digital marketing, IT infrastructure, and new media.
As mentioned above, there is a variety of female representatives within the non-technical side of the industry. Aside from Mayer, Sandberg, and Wojcicki; you also have the likes of Safra Catz co-CEO of Oracle Corporation, Ursula Burns, the Chair-CEO of Xerox and the first female African-American CEO to head a Fortune 500 company, and Padmasree Warrior, the former Chief of Technology and Strategy Officer for Cisco Systems.
While women make up 55% of management positions across the US, there is still a lack of female representation across other areas of the business, for example, only 19.2% of women in the US are board members and only 5% are CEOs. But why is it crucial to have female representatives in C Suite? According to the 2019 Expansion SaaS Benchmarks Report, organizations with an equal or female-dominated leadership team grow at faster rates than their male-dominated peers (115% vs. 99% year-on-year growth).
Women in SaaS businesses
The SaaS market is a vital market within the global economy; by 2018 the global workload for the SaaS market grew to 206 million people, by 2021 it is expected to reach 380 million with a predicted market value of $113.1 billion. As the SaaS ecosystem grows, so do the job opportunities.
There's currently a variety of influential female leaders making headway within the SaaS industry, including Amy Chang, Senior VP at Cisco, Jen Grant CMO at Looker, and Allison Pickens the COO of Gainsight. Hopefully, as the market grows so will the opportunity for more women to enter different fields within the industry.
Looking for advice on diversifying your NetSuite team?
 Speak to our NetSuite staffing team today.
Leading women and their NetSuite careers
In our independent NetSuite market report, we discovered a 6% drop in female representation from last year's survey, with only 29% of this year's respondents being women.
When it came to fair representation, 61% of the female participants agreed there was a fair gender representation within their organization, while a further 68% of our female respondents believed their current role as a NetSuite professional provided equal employment rights. However, 12% of female participants indicated more could be done for equality at work.
To help encourage more women to join and develop the NetSuite community, here are four women who are excelling within the industry.
1. Lea Celosa Columna
Founder and Lead NetSuite Developer, LEACC Consulting
Lea has over 10 years' experience as a tech professional. In 2012, she joined Oracle NetSuite as a technical support specialist. Over the course of her career, she garnered several NetSuite certifications such as SuiteFoundation, as well as a Certified Developer, Administrator, and Financial User.
In early 2019, Lea founded her own NetSuite consulting company, LEACC Consulting, based in the Philippines. She is now using her industry experience to lead a team of consultants, with a mission to help NetSuite customers and partners all over the world overcome their NetSuite challenges through custom development and consulting. She is one of the influential voices in the NetSuite tech space where she regularly writes industry tips and tricks through her NetSuite blog and shares her knowledge with other NetSuite professionals in the community.
2. Laurie McCabe   



Co-founder & Partner, SMB Group
Laurie has had a prolific career during her 25 years within the IT industry. Prior to the SMB Group, she has also been the Vice President of SMB Insights & Solutions at AMI-Partners, Vice President at Summit Strategies, and Director of Market and Competitive Intelligence at the Digital Equipment Corporation.During her career, Laurie has achieved broad recognition as a thought leader in cloud computing and is also a six-time winner of the Small Business Influencer Award. She is an influential voice within the SMB tech market. Laurie blogs frequently at
 lauriemccabe.com
.
3. Mini Peiris
Chief Marketing Officer at Elementum
Mini is currently the CMO for the computer software company Elementum. Before her current position, Mini spent 12 years excelling at NetSuite, starting as VP of Product Management in 2002 and working her way up the ladder to become VP of Global Marketing.
As the VP of Product Management, Mini oversaw the development of NetSuite products like the ERP and CRM management software, e-commerce, and the NS-Bos platform. When she was promoted to VP of Global Marketing, Mini drove to raise global awareness of the NetSuite brand, through product positioning, go-to-market programs, and events.
During her time at NetSuite, Mini spearheaded the NetSuite brand from startup to IPO, to a $500M+ revenue business.
4. Shelly Gore
Cloud ERP Architect & NetSuite implementation expert at A Bigger View
Shelly is an expert in Cloud-based ERP systems, specializing in manufacturing cost accounting, demand, supply chain planning, and NetSuite advanced manufacturing.
Shelly has become a prominent character within the NetSuite network, presenting several talks at both Oracle OpenWorld and NetSuite SuiteWorld conferences, with topics including 'Manage a Global Supply Chain in the Cloud', 'NetSuite Manufacturing: Control, Clarity, Continuous Improvement', and 'Advanced Manufacturing and Mobile Apps'.
With over 30 years' experience in her field, Shelly has worked for a variety of high-profile organizations such as IBM, J.P. Morgan, and Innovative Systems Group Inc, leaving her CEO position at Innovative Systems Group Inc, to co-found her own company, A Bigger View.
Shelly is an advocate for optimizing the latest technology trends to implement more efficient solutions in business to create greater value within the market. Her vision for Bigger View is to leverage the full advantage of mobile computing and cloud technology to target international projects by forming a remote global team of top IT professionals.
Become a female thought-leader in the NetSuite industry
Upload your resume and start accelerating your career with our growing database of employers in the NetSuite market.
The future of women in tech
Today's female generation is 33% more likely to study for a computer science degree than the generation in 1983. The report states that almost one out of three Gen Z women have learned to code before they were 16, with more than 72% of Gen Z women understanding Java, 59% knowing Python, and just over 50% understanding JavaScript with a further 35% planning to learn the language within the year. They are also proactively meeting the market's hiring managers' demand for C# and Go skills, with 34% of Gen Z women respectively preparing to learn the language before entering the working environment.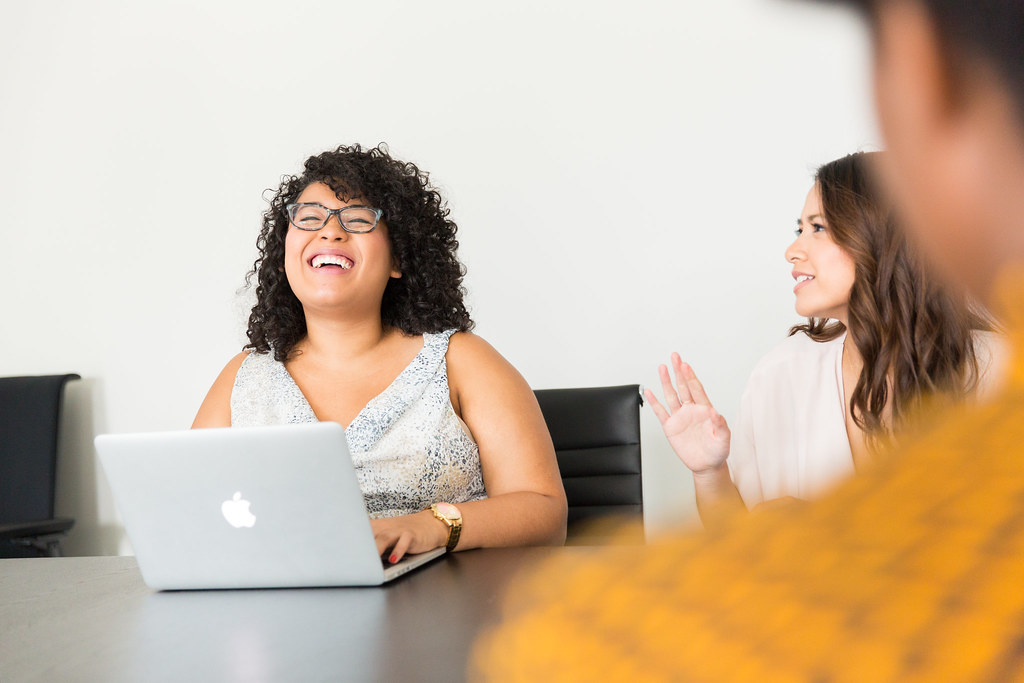 Gen Z as a whole is a population of vital importance to the development of the industry, not only because they're the first generation of digital natives, but because they are from an age that's more likely to promote the use of gender equity to create a more gender-equal society than any previous generation.
It is safe to say the future minds of tech have the capability to create an ecosystem filled with fresh ideas, refined skills, and innovative prospects for both technology and business.
The next step for women in tech
Thanks to the aforementioned incentives like the WISE campaign, Women in Tech, and #mySuperPower, there is a more positive precedent for women to join and excel within the tech community.
So what is the next step?
Like all industries, the priority is to continue to create a culture that embraces diverse equity, not just for women but for people of a different race, sexuality, age, and socioeconomic background.
In an interview between TechCrunch and Code2040, CEO Karla Monterroso, their conversation suggested that the next step to create a more hospitable tech community is to highlight the industry's accountability to diversify and to discuss the crucial issues of biased promotion and lack of job retention amongst minority groups within the market.
The lack of female representation within the tech community is becoming a thing of the past, and current players within the market are ensuring the culture of the network is open for everyone to pursue a career in their specific tech field, and feel their voice is being heard on the future of technology, work-life balance, and leadership in business. Because of this, there is a large demand for diversity amongst highly skilled technical and non-technical professionals across the market, including niche markets like NetSuite.