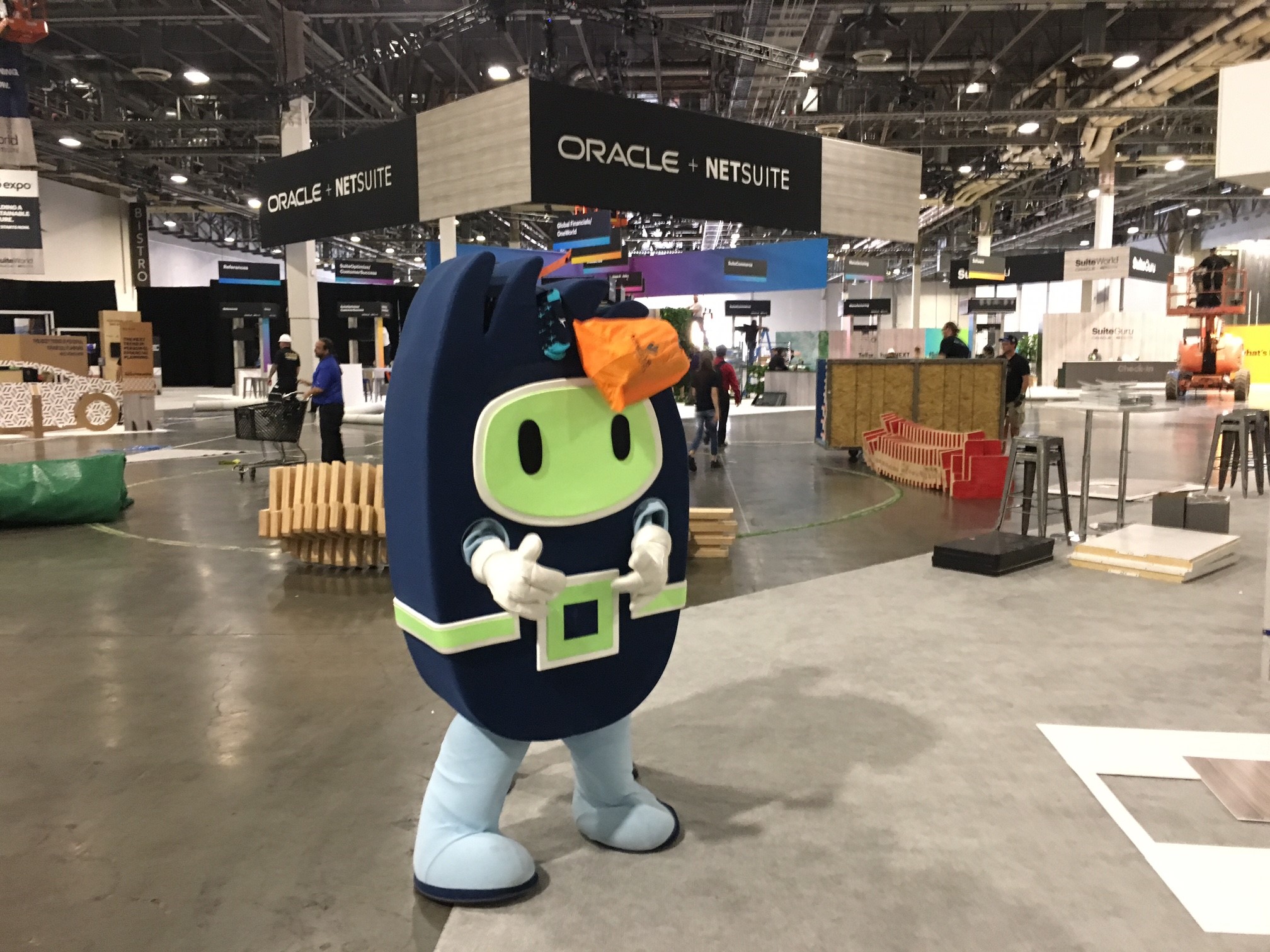 The biggest NetSuite news in April was, of course, SuiteWorld 2017, which took place in Las Vegas last week.
We recapped the first half of SuiteWorld 2017 here, and the second half here, including everything from keynotes to exhibit floor highlights.
But in the meantime, there was plenty else going on in the NetSuite world in April. Here's a roundup of recent NetSuite news:
NetSuite previewed changes to ASC 606, with a blog post as well as a series of webinars:
Southern California-based NetSuite partner Tactical Cloud announced that it had been named VAR of the Month for April. Tactical Cloud is the creator of Tactical Connect, which allows easy syncing of NetSuite data.
Oracle, NetSuite's parent company, announced two more acquisitions with the purchases of d Dutch cloud-based IT software company Wercker and advertising measurement firm Moat, for $850 million.
NetSuite published a blog post detailing OpenSymmetry's recent decision to switch from Salesforce and FinancialForce to NetSuite for ERP, PSA and CRM. OpenSymmetry decided to migrate from FinancialForce to NetSuite OneWorld, NetSuite OpenAir and from Salesforce to NetSuite CRM. The company expects to save hundreds of thousands of dollars per year due to the move. The story was also told in a video:
Oracle published another OracleVoice piece in Forbes magazine's BrandVoices section. The article, authored by Oracle's Sasha Banks-Louie, offered 10 new reasons to move ERP to the cloud. The reasons, citing research from Nucleus Research, included:
Making more precise decisions with built-in analytics
Eliminating non-value work
Gaining real-time insight
Getting a faster month-end close
Automating risk management
Maggie Miller, NetSuite's senior content marketing manager, wrote a blog post on the Bronto Blog about Women in NetSuite. More specifically, she shared advice from Bronto's Carolyn Goldin and some concrete tips she provided on how women can best use LinkedIn. Some of the suggested best practices include using a professional headshot photo, uploading media and work samples, asking colleagues for recommendations and testimonials and joining LinkedIn groups. Look for another upcoming blog post from us, on the wider topic of women in the NetSuite world.
NetSuite released an hour-long demo video about its latest applications for the food and beverage.
NetSuite solution provider Nuage Consulting Group announced this month that it has been selected by Soylent, the revolutionary food supply company, to lead its recent deployment of NetSuite ERP technology. Soylent implemented NetSuite to "enhance its penetration in the omnichannel landscape."
Fortune magazine recently published a piece, by Barb Darrow, about how major announced cloud deals often turn out to be 'fake news'. One example was the deal between NetSuite and Microsoft that was announced in 2015. According to Darrow, this deal was later superseded when NetSuite was acquired by Oracle a year later.
NetSuite released a Customer Story video on its work with Bankrate.com. According to the video, the company deployed NetSuite ERP after it grew to the point where it became necessary to put in a system to be 'super-agile', while also handling compliance.
SuiteWorld was a big success and Anderson Frank will be there next year too for what is sure to be another great occasion.
Need a NetSuite professional?
Tell us your requirements and let our sales experts find you the perfect candidate.